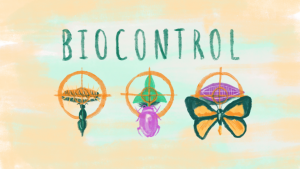 How is Hawaiʻi protected from invasive species?
The Hawai'i State Legislature has defined invasive species as the "single greatest threat" to our economy, natural environment and health of our communities. Once invasive insects and plants become established and widespread, there are very few tools that can effectively limit the unwanted impacts of those pests and weeds at a large scale. One way to combat invasive species is biological control, or biocontrol for short, the science of controlling a pest or weed by using another organism. 
However, there are misconceptions about the process. When people in Hawaiʻi think of biocontrol the first thing that comes to mind is the mongoose, a small carnivorous mammal introduced by sugar planters in a misguided effort to control night-active rats. To explain the science behind modern biocontrol, the University of Hawaiʻi at Mānoa and the state's Department of Land and Natural Resources developed a video to raise awareness and clear up misconceptions.
When a biocontrol is "host-specific," when it only impacts the intended pest or weed and does not harm other species or the environment, the benefit-to-cost ratio can be between 30:1 and 300:1. This makes modern, host-specific biocontrol among the safest and most cost-effective control measures available.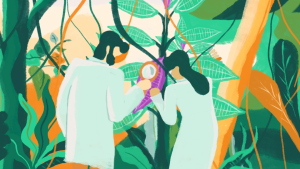 To help raise awareness about the sophisticated science of selecting and testing potential biological control "agents," the Coordinating Group on Alien Pest Species (CGAPS), a project of the UH Pacific Cooperative Studies Unit and the Hawaiʻi DLNR-Division of Forestry and Wildlife teamed up with local media communications company Hyperspective to produce a short video explaining how modern biocontrol research is conducted.
Not the mongoose
"It's projects like this that highlight the university's role in facilitating collaboration, research, and outreach to address cross-sector issues, like invasive species in Hawaiʻi," said Shaya Honarvar, director of the Pacific Cooperative Studies Unit. "This video does a great job of clearly explaining the concepts, while still being engaging and short enough to watch in a single viewing."
As part of its research tracking public awareness and opinions in invasive species issues, CGAPS found that although the majority of those polled (78%) said they somewhat or strongly support the use of biocontrol that has passed environmental and regulatory testing, only a handful of the 500 survey respondents could name a single successful biocontrol project. Nine percent even said, "mongoose."
"A successful, host-specific biocontrol works 24 hours per day, seven days a week, without impacting the environment or other species. It's definitely not the mongoose," said David Smith, administrator of the Division of Forestry and Wildlife. "We're happy to partner with CGAPS to put this video together and get the word out about biocontrol as an important invasive species management tool."
Funding for this project was provided to CGAPS by the Hawaiʻi Invasive Species Council.